John Pitts was found living outside Tucson, Arizona in January of 2000.

John did the hard work of scanning and sending in most of the photos found on the 1974 through 1976 pages.

Below, Left to right: John "Possum" Pitts, Pat Vetzell, and Bill Powell in1999 Tucson, AZ.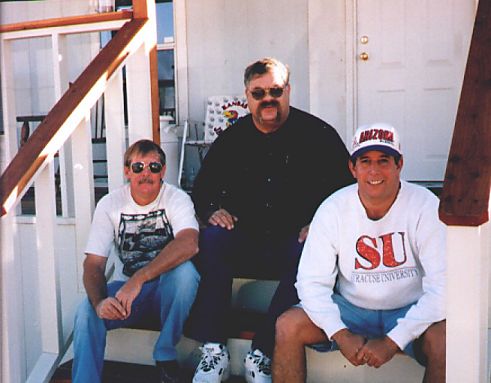 Please send in a copy of your photos!
Do you have comments or suggestions about the Website? Please contact Webmaster@DD950.com