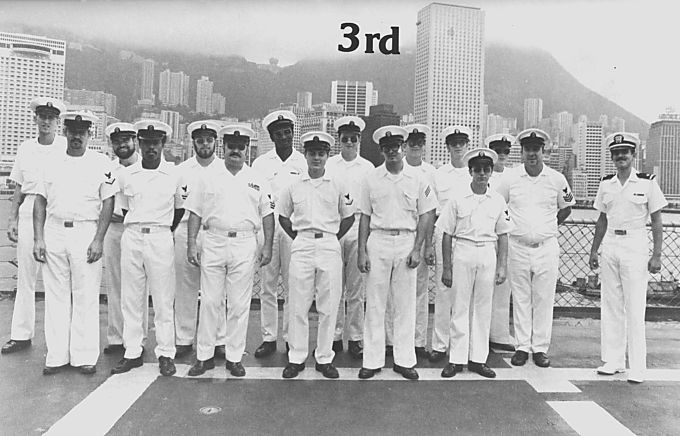 Left to Right: Allison, M.P., Shipp, S.B., Krahenbuhl, B., Ernest, P.F., Forbeck, N.L., Close, R P., Lindsey, W.F., Kennel, K.E., Cline, S.K., Frazier, D.D., Curtis, D.C., Siminons, W.L., Moran, W. J., Rosenbaurn, L., Lewellyn, R.M., Tracy, P.A.
---
Do you have comments or suggestions? Please contact us at Webmaster@DD950.com
Join us each Saturday night in the Chat Room at 8 PM Eastern Time.
Stay tuned for information about the DD-950 2006 Reunion 2004 Reunion today!
This page last updated on: Monday, September 30, 2002